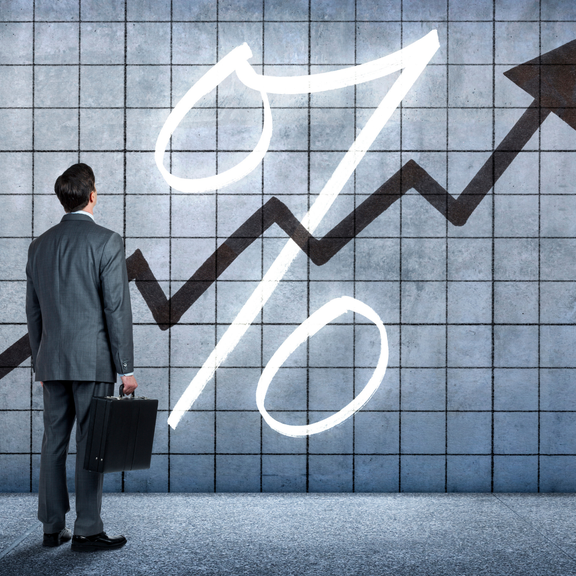 As widely expected, the Bank of Canada raised its overnight policy rate this morning to 0.5 per cent, an increase of 25 basis points. In the statement accompanying the decision the Bank noted that the invasion of Ukraine by Russia has added a major new source of uncertainty to the global economy, and it expects the fallout to include upward pressure on inflation and possible supply disruptions. However, economic growth in Canada finished 2021 stronger than expected and persistently higher inflation increases the risk up a continued upward move in inflation expectations. As such, the Bank states that it believes interest rates will need to rise further.
The Bank must now contend with inflation and inflation expectations that are much higher than the Bank is comfortable with, while also monitoring the potential impact of the Russian invasion of Ukraine on financial markets and commodity prices.  While we expect the Bank will continue to tighten, ultimately bringing its overnight rate to 1.75 per cent by early 2023, there is clearly more uncertainty in the global economy now than when the Bank decided to embark on this tightening cycle. That uncertainty is already being reflected in long-term Canadian interest rates, with the once rapidly ascending 5-year Govt of Canada bond yield falling about 30 basis points in recent days. 
For an analysis of how this rate-tightening cycle may impact the BC housing market, please see our most recent Market Intelligence Report,
"
Too Tight? The Impact of Bank of Canada Tightening on BC Housing Markets"
Link: 
https://mailchi.mp/bcrea/bank-of-canada-interest-rate-announcement-m3zj4psoqd

For more information, please contact:  

Brendon Ogmundson
Chief Economist
Direct: 604.742.2769
Mobile: 604.505.6793
Email:

bogmundson@bcrea.bc.ca